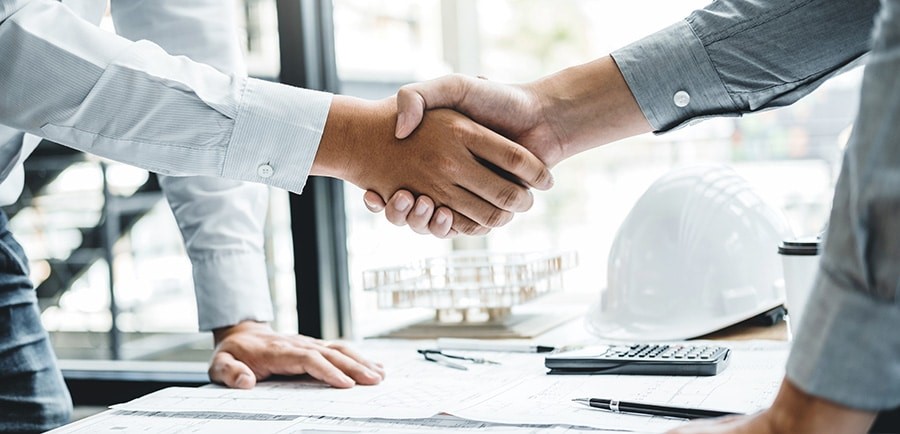 Running a business means paying attention to details that you never thought you'll need to pay attention to. From employees arguing to paying top dollars for lawyers who will run the contract agreements that are going to make the company grow.
One of the things that every business needs to have perfectly arranged, is the contract management system. Before signing anything as a founder or CEO of the company, you must be sure what's inside the contract. However, you can't spend the day reading all these things yourself.
Firstly, you're not a professional lawyer that will know what some of the things in the contract will apply later, and secondly, you don't have the time to read 50 pages in detail every day. Big companies have tons of these agreements arranged and signed every month, and people running them should focus on something else.
That's why the contract management issue is brought up. Having someone to do it instead of the CEO is a lot of time saved and a tremendous help for the growth and success of the business. If you want to know more about it, do follow up and see more about this issue.
What is contract management?
Contract management, by definition, is preparing and reading already constructed contract proposals. This is done by a professional lawyer who understands the topic of business law and knows how a contract should be done.
These guys go through the written content and look for flaws. They also advise the owner of the company about how to write something better so the business is protected from additional lawsuits or taking damage because of the written contract.
A business lawyer is a highly-paid job and this is why companies most often try to find a way around it. They're looking for other solutions. Luckily for them, technology is on their side – there is now software that does this job for them. More and more companies are buying software to do this job and the benefits from it are many.
What is contract management software?
This kind of software is specially designed to do everything a lawyer does. Using artificial intelligence, the software will scan and go through a document within seconds. It will find flaws, give you suggestions, and do everything you would pay the best attorney for this job. See more about it here.
The best part is that the software is there forever. Every contract you make will be scanned with it, and you can use it as much as you want. You only need to purchase it once and it's yours forever. On the other hand, hiring a lawyer needs to be paid, and every new look into the agreements will also be paid.
Software like this comes with a ton of features and not only the option to scan and look for flaws. Of course, the most important feature is to be sure that you won't sign something that might harm you later. Some people …
June 16, 2021
Our agency has a wealthy heritage of producing superior trial lawyers who obtain wonderful outcomes for our purchasers. In the following coverage, Boston Authorities Investigations and White Collar Defense associate Brian Kelly is quoted regarding the favorable District Courtroom resolution for NP's shopper, a Wells Fargo banker cleared of fees related to his role in the bond transaction for 38 Studios.
Albany industrial litigation companion Bill Reynolds is mentioned in this article for his representation of AngioDynamics Inc., which has spent years making an attempt to collect a $75 million IP judgment from Biolitec AG. The latter company now faces up to $1 million in fines if it doesn't comply with discovery requests.
The concept is that it's more environment friendly to pressure all parties to fully litigate all relevant problems with reality earlier than the trial court docket. Company companions Alexandra Lopez-Casero and Isabelle de Smedt are quoted on this article discussing the enterprise penalties of the Global Magnitsky Act, a brand new anti-corruption statute.
We tailor our group and strategy expressly for you—providing the appropriate combination of aggressive, creative trial attorneys and professionals who know your business. San Francisco industrial litigation accomplice Matt Richards and associate Christina Fletes are mentioned on this article for representing pro bono client Human Rights Watch in a FOIA dispute with the U.S. Department of Homeland Safety.
This column was adapted from an NP alert by Los Angeles Intellectual Property partner Staci Riordan, New York City Complex Business Disputes accomplice Dan Schnapp, and associate Catherine Savio. Chicago commercial litigation associate Steve Thompson is talked about in this article for his focus on NCAA infractions points and his illustration of the College of Louisville in recent related matters.
…
June 16, 2021